A Game-Changing Platform for Streamlining Product Enablement with Frontline Teams
Streamlined Product Enablement & Communications
Product launches and releases are critically important milestones to a company's success requiring effective enablement content and multi-stakeholder communication strategies. This success relies heavily on the preparedness of field sales and customer support teams. These teams are the frontline ambassadors of your brand, responsible for creating and maintaining positive customer experiences. Additionally, channel partners, resellers and the partner ecosystem carry a distinct set of additional complexities, often introducing additional enablement and communication challenges.
Your GLX Solution
For Streamlined Product Enablement and Communications
Streamlining Success with GLX
With our integrated suite of tools and features, you gain the ultimate advantage in enhancing frontline teams, boosting employee engagement, deepening enablement, and captivating customers during product launches and the myriad of releases that follow. Take your product management, marketing, and sales strategies to new heights, and witness the transformation of your field sales and customer support teams as they excel in their roles.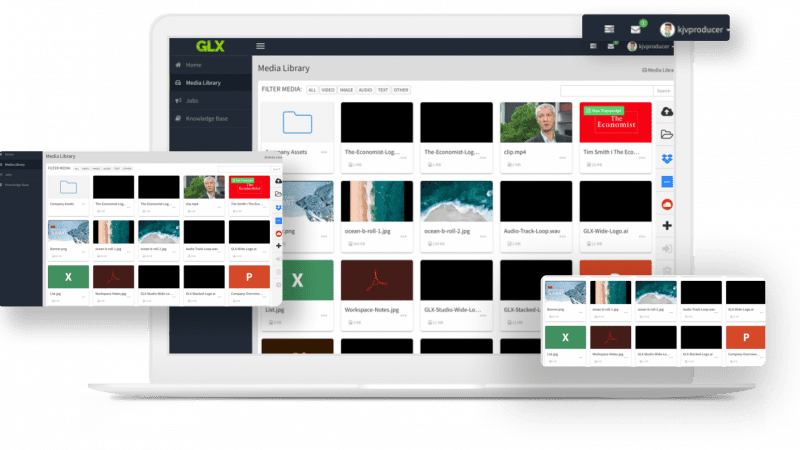 AI Makes It Easy
AI is used to make things easy. AI extracts from the spoken word what was said, speakers, topics, keywords and more, unlocking the information nuggets out of your video and audio assets. AI reduces the effort of cataloging your content and improves searchability of the stories you need to promote and repurposed for your audiences with automated annotations, categorizations and tagging. AI helps you generate new stories and content.
Game Changing
GLX is the game-changing platform that revolutionizes communication for product managers, product marketing managers, and sales leaders. With seamless content creation, organization, and sharing, GLX empowers frontline teams, amplifies product launches, and boosts customer and employee engagement through captivating video content. Say goodbye to communication barriers and unlock your organization's full potential with GLX.